Indonesian Jesuits raise funds through a virtual fun run
The original post click https://jcapsj.org/blog/2020/09/09/indonesian-jesuits-raise-funds-through-a-virtual-fun-run/
Indonesian Jesuits participated in a virtual fun run to help the Archdiocese of Jakarta raise funds for school children.
A virtual run is a trend that has become popular in this time of social distancing. There is no starting gun. Participants choose their own starting line, run a certain distance, and upload their finishing time to a website or an app. In this case, the participants ran a distance that matched the amount of donation. For every kilometre run, a student will receive a package of educational supplies.
The project held throughout August was organised by Lembaga Daya Dharma, a social institute of the Archdiocese of Jakarta, whose managing director is Fr Kristiono Puspo SJ. Eighty-four Jesuits from all ages and stages of formation, including some who are missioned outside of Indonesia, participated in the project. They were divided into three teams, St Ignatius Loyola, St Francis Xavier, and St Peter Faber. Indonesian Provincial Fr Benny Juliawan SJ was one of the runners, as well as Fr Ismartono SJ, who at 75 years old was the most senior Jesuit runner.
Alumni of the all-boys schools, Canisius College and Pangudi Luhur High School, and the all-girls schools, Sancta Ursula High School and Tarakanita High School, also participated in the run.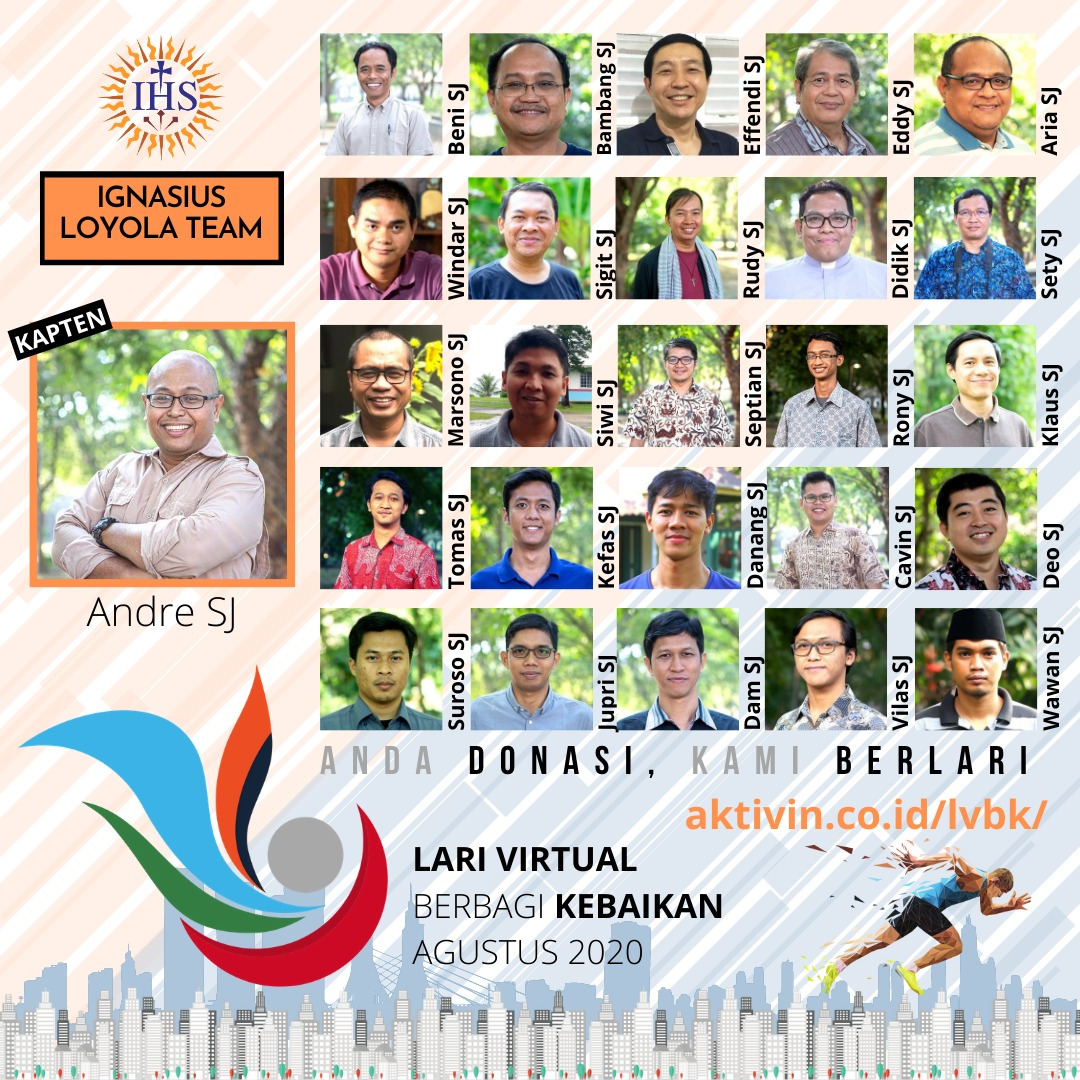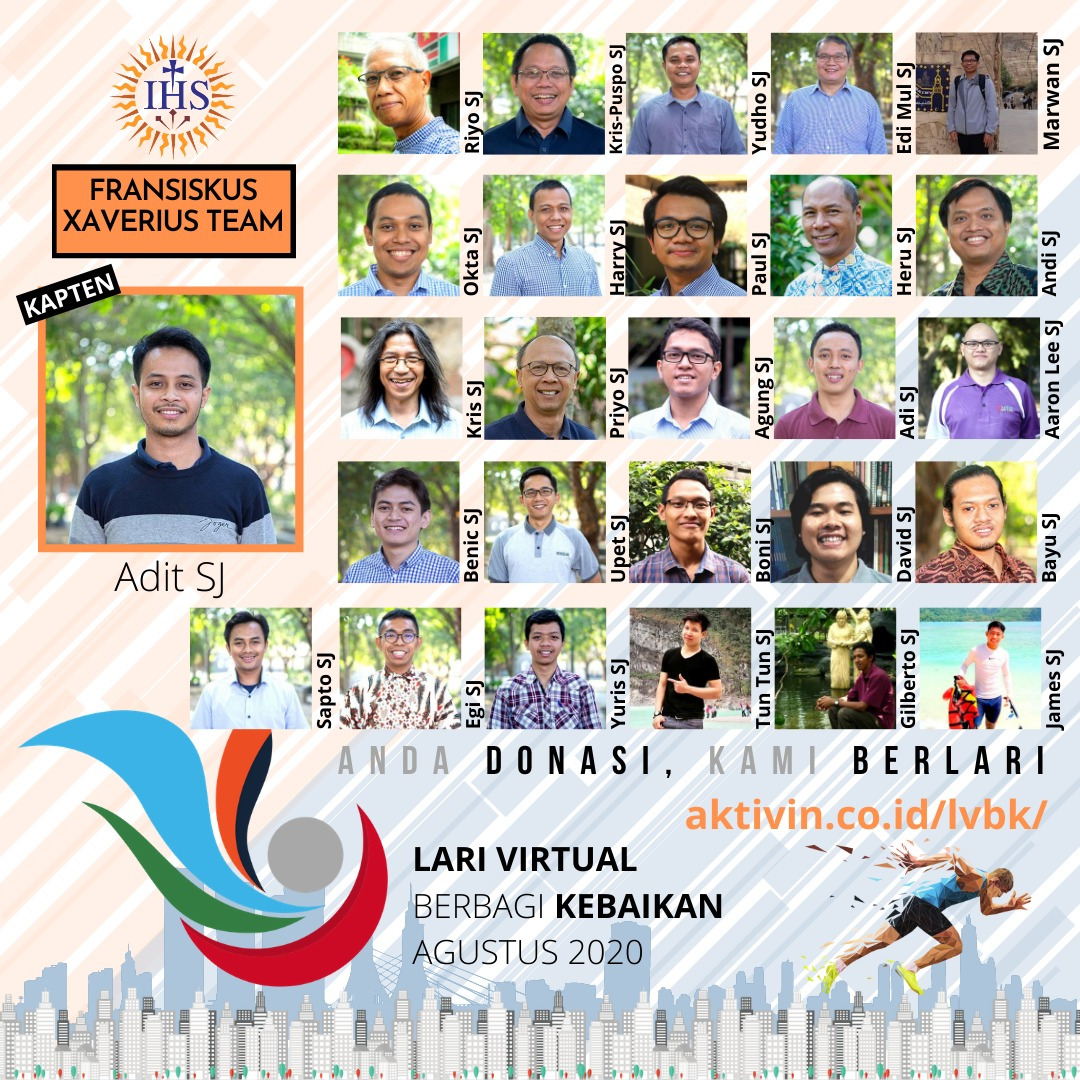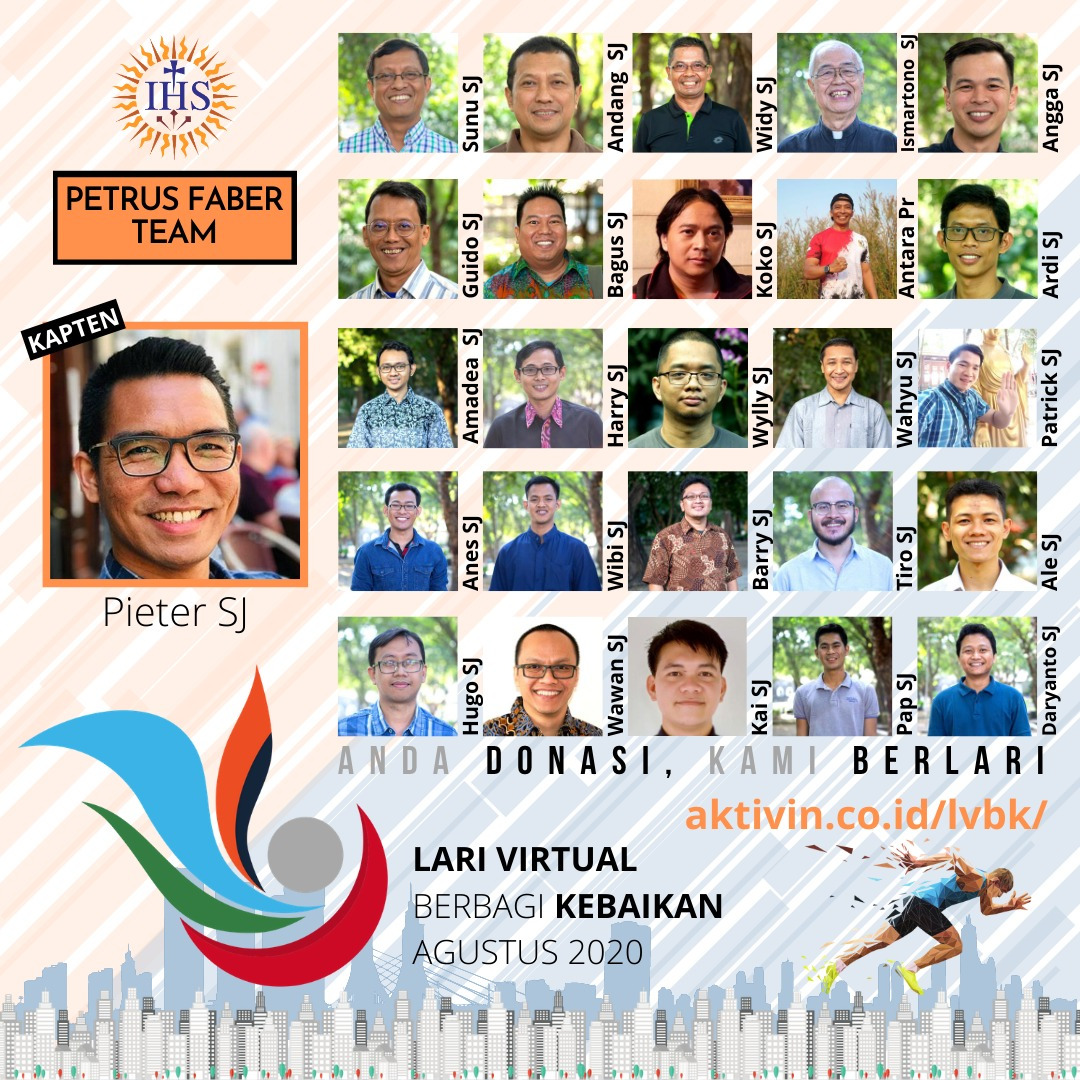 For the Jesuits, engaging in this project was one way of realising the Society's commitment to "walk with those who are excluded", one of the four Universal Apostolic Preferences. Activities such as going on a pilgrimage, trekking, and running are part of a long tradition of faith, in which prayer is actively carried out with a specific intention. The Jesuits ran intending to pray for the donors and those who will receive the assistance. It was also a response to the invitation of Fr Benny to continue to draw grace amid this changing world. The Covid-19 pandemic has changed the entire way we live today.
The project became very exciting for the donors, participants, and beneficiaries because they could track the progress of the donations collected and the number of kilometres run on the project's website and Instagram. The runners also shared their distance on their social media accounts while continuing to raise donations.
The goal of the crowdfunding project was to raise 300 to 500 million Rupiahs (around 20,000 to 30,000 USD), but it generated 1.4 billion Rupiahs (roughly 100,000 USD). More than the money raised though, the activity showed that in the absence of mass gatherings, solidarity in crisis can still be achieved through creativity and collaboration.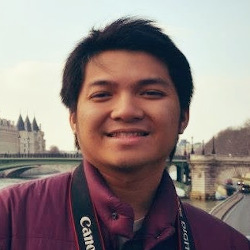 Septian Marhenanto SJ is a second year Regent working full-time in the Indonesian Province's communication apostolate.